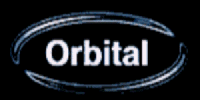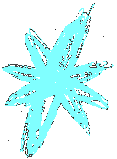 Orbital are:
Phil and Paul Hartnoll
Formed:
1989
Label:
Internal
Info Address:






Orbital Information,
FREEPOST CV744,
14 Newbold Terrace,
Leamington Spa,
CV32 4SN
England
Albumography:
Orbital
['Green album']
(1991)
The British version wasn't green at all, so don't get confused. Some of the tracks are a bit dated, but this album contains my favourite track of all time, 'Belfast', along with a live version of the classic 'Chime', so don't miss it! The original version of 'Satan' was another amazing track which SHOULD have been on it, but was only included on the green (American) version. Fortunately 'Satan' is on the 'III' EP and several new mixes were released in 1997.
Orbital II
['Brown album']
(1993)
This album contained two more amazing tracks, 'Impact' and 'Halcyon', but some of the other tracks are fairly repetitive. 'Lush' sounds like a weaker reworking of 'Chime', but if an album contains two tracks which you'll never get bored of, then it's well worth buying, in my opinion.
Snivilisation
(1994)
A much more polished album, with hardly any weak tracks. It's less dancey than its predecessors, instead taking the listener on an aural journey through many different moods. No tracks stand out as the best, because the album fits together so perfectly - but the surging waves of sound that comprise 'Attached' are probably the most powerful. This is techno at its most intelligent, and easily the best Orbital album!
In Sides
(1996)
Continuing the journey into aural soundscapes, the six tracks of 'In Sides' expanded on the ideas of 'Snivilisation', with each track inspiring a different emotion. Unfortunately there are only six of them, but the 24-minute epic 'Out There Somewhere?' changes style several times, to excellent effect. 'Dwr Budr' also emphasises a message by gradually altering from the most harmonious, relaxing sounds possible to dark, industrial-type clanking. Still, more ideas per album would be nice when we have to wait two years for them!
BEST ORBITAL WEB SITE:
Loopz - the Orbital Zine
Other cool Orbital sites:
The Official Orbital Site
Club iMusic Orbital showcase
Club iMusic - Orbital Live
Rich's Orbital Page
Orbital Lyrics
Orbital Discography

Back to the techno page